Rav Yitzhak Schlomi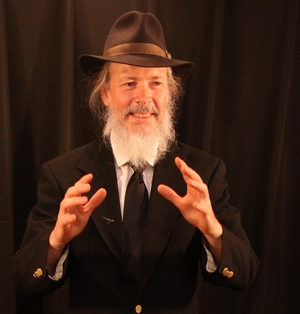 ---
Storyteller, Jewish Mystic, & Paranormal Expert

Séances, Spiritual Readings, Spirit Medium, Paraphysicist, and Mystery Performer in Portland Oregon
---
---
Check out my Haunted Artefacts Blog!
Musings of a Modern Jewish Mystic
---
Imagine your guests are finishing dinner. A mysterious Jewish man is ushered in and you introduce him as Rav Yitzhak, Jewish Mystic. Your guests form a circle, the lights are lowered. He explains how ancient Jewish mysticism gives us an avenue to speak with spirits - spirits of angels, demons, the living, and the dead. He is here to tell you a story about how a demoness in the mirror tricked a groom into marrying her instead of his intended bride. Perhaps he will show you how to ask an angel for aid. Maybe he will demonstrate the amazing abilities of the living spirits of your own guests, unlocked by ancient Hebrew mysticism. Or, he might help you solve the mystery of a dead spirit trapped between realities. Candles are lit and the séance begins.

Be assured, we will reach out to spirits with astonishing and unexpected results!

To schedule a séance party, a paranormal investigation with your friends, or experience the control of Shedem (Jewish demons), please contact Rav Yitzhak at Yitzhak [at] ravyitzhak.com.